Customer Reviews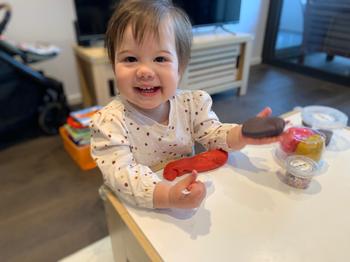 08/18/2021
We love this product!
My daughter and I have spent hours playing with the play dough set and we love it!! Thank you I'd recommend all parents to add this to their must have list for their kids.
Andrea P.

Australia
12/08/2021
Perfect gift
Our granddaughters love their bio dough.
Robyn M.

Australia
08/22/2021
Lockdown Fun!
Getting Biodough during Sydney lockdown has been amazing Hours of creative fun with my little 2 year old. Playdough! Playdough! Is what I hear all day, a child's game I'm happy to play. Julia
Julia

Australia
08/12/2021
Best quality
This roller is so amazing, it's smooth and strong. It's a perfect size for all ages. My kids love it!!!
Sabrina &.

Australia
08/03/2021
Amazing quality
This rolling pin is amazing!! It's texture is so smooth and the kids find it easy to use, it's a perfect size, not too big and not too small. What a great product.
Juwana H.

Australia