1 pack not enough?
I hear you! As a mother of 4 myself I know the feeling of asking them to share... So I created a duo pack. Less fussing, more fun, and a discount to boot.
You will receive 2 x Rainbow in a Bag which each contains:
9 x 125g colours  - 1125g of assorted natural modelling Bio Dough
9 bright and fun colours and yummy scents!
White - Coconut
Pink - Fairy Floss 
Red - Strawberry 
Orange - Orange #echo! haha
Yellow - Pineapple 
Green - Lime
Blue - Blueberry 
Purple - Lavender 
Black - Blackberry 
Customer Reviews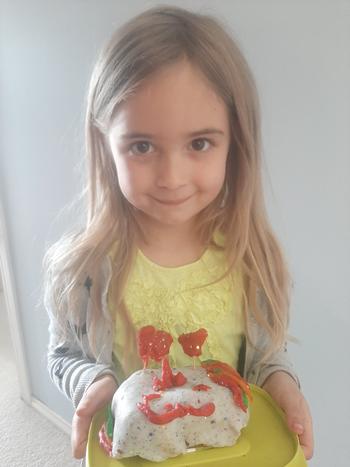 09/02/2021
My kids just love BioDough
Ever since we discovered BioDough about 2 years ago my kids won't use anything else. The texture and longevity are second-to-none! The customer service is top rate: I can't recommend it highly enough.
Tiffaney N.

Australia
11/03/2021
Bio Dough Duo pack
My grandson loved the delicious smell and so soft.
Vivian B.

Australia
08/25/2021
The kids loved this!
Very thoughtfully packaged, plastic free & quick to arrive! Thank you. The kids loved playing with these and I have started using biodough in my hand therapy clinic. So far so good!
Emma K.

Australia
08/12/2021
Best playdough
Best playdough my kids have ever used, so soft, smells amazing and the colours are so vibrant.
Sabrina &.

Australia
06/03/2021
The children love your play
The children love your play dough and so do I. Will definitely reorder
Sharmon B.

AU