No more crusty, dried-out dough – Bio Dough is REHYDRATABLE! Keep imaginative play fresh and fun, for longer!

⭐️⭐️⭐️⭐️⭐️
Great dough!
My kids love bio dough. It's such a soft dough, great to play with. It's lightly scented and smells beautiful too. - Kim M.

Natural and safe

Made from food grade ingredients

All natural elements are sourced from certified Australian suppliers

Made in Australia

Developed by Food Scientists to achieve an incredibly soft and malleable texture (can't make dough this soft at home)

Rehydratable - a few drops of water and it's like new again

Hours and hours of imaginative play
Pillowy soft, our natural play dough is enjoyable for kids of all ages and abilities, providing hours of irresistible squishy-squashy, modelling fun. The nine rainbow colours, each deliciously scented, are made from all-natural ingredients, so kids can play safely - all of the time.
Fill your kids' hands with the softest natural play dough around – and watch their imaginations soar!   

Our Rainbow in a Bag contains;
9 x 125g colours  - 1125g of assorted natural modelling Bio Dough.
9 bright and fun colours with equally smell-good scents!
White – Smells just like the coconut frosting on mumma's fresh baked cupcakes.
Pink – Sugary puffs of fairy floss under the string lights! Oh, take me to the fair!
Red – Sweet like sun-ripened strawberries in the summertime!
Orange – Juicy, juicy oranges! Yummm!
Yellow – Mmm… Pineapple, tangy and golden!
Green – Refreshing and zingy – like a lime popsicle!
Blue – Roly-poly blueberries are the funnest!
Purple – When I wander through Grandma's garden, I smell lavender!
Black – No nasty thorns… just the scent of blackberry forever!
So much fun in one bag!
Customer Reviews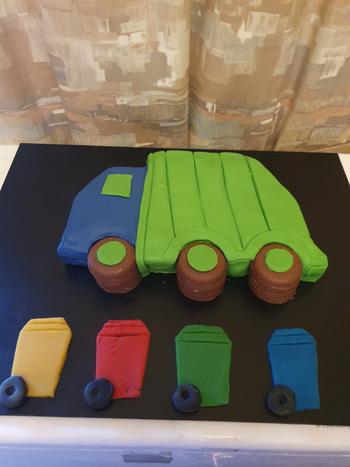 05/15/2022
Nice product
My grandson loves his play dough play time when he visits. I recently made him a garbage truck birthday cake and a last minute addition was garbage bins that I used his play dough to do. He loved it. Thank you for your generosity in replacing our first batch that were sticky with a new batch that were much better.
Bird J.

Australia
06/06/2022
We LOVE our Biodough
Fantastic! Smells amazing, washing off anything, especially clothes and my little 2.5yr old LOVES playing with it, making so many things.
05/20/2022
Bio dough
Fantastic Doesn't dry out or stick
Tracie N.

Australia
02/05/2022
Great stuff!
Moist and easy to mold. Love the colours, and the mat makes cleaning up really easy. Also, the rolling pin works really well with the bio dough. A great addition to the play kit.
Moira N.

Australia
12/16/2021
Bio Dough
Love this! I'm going to be a regular customer
Simona B.

Australia